Eilein N.

three weeks ago

Eilein N.

three weeks ago

I just got my 3rd pickup at snowy mountain. My one and only salesman is Craig Shumsky. He's fair, honest and sometimes even buys you breakfast!

Great people to work with! I got an excellent offer for my trade-in!

Jack & Connie C.

a month ago

Jack & Connie C.

a month ago

Nik is always awesome and makes the whole process easy.

Great people! Fast and friendly service.

Jeremy & Polly A.

2 months ago

Jeremy & Polly A.

2 months ago

Absolutely couldn't ask for a a better deal or more helpful knowledgeable people to work with we are very pleased with our purchase from Snowy Mountain Motors.

Nik and Jeff of the local Ford dealership are always pleasant to work with. They seem to always have rebates and incentives and excellent local financing sources. They can hunt down and deliver the vehicle that you want. Great place to do business!

Always a pleasure to deal with. Thank you

Great buying experience for an incredible deal, (Nik got us the) best trade in offer we received over 5 dealerships and the invoice pricing. Thanks

Wonderful people, great service.

Snowy Mountain Motors have forever gained our business! My Fiance and I came with a difficult situation and let me tell you, JEFF OLSON was there for us 100%. He took our concerns very seriously and answered all our questions and was genuine about wanting to help us as much as he could! TWO DAYS later we left with an awesome truck! Jeff was so amazing that we invited him to our wedding 😂💙 Could not be more happy with our decision and working with Snowy Mountain Motors!

Always fair and go out of their way to help

Great service from like minded Montanans!

Krischelle B.

6 months ago

Krischelle B.

6 months ago

Great service in the Sales Department! Jeff helped the company I work for buy a car that fit our needs perfectly. He was honest about the inventory he had at the time, and let us know the minute he had something he truly thought would fit our needs. That honesty is much appreciated, AND he delivered an excellent vehicle. I will 100% go back to Jeff at Snowy Mountain Motors the next time I need a vehicle.

I was looking for a new vehicle after being in a car accident. It was stressful and I started out with an idea of what I wanted but I was still all over the board. Jim Ramsey in Great Falls helped me out tremendously. Was very easy to get in contact with and was able to have a vehicle brought up from Lewistown quickly. Ended up being my dream truck that I just purchased. Will definitely be going back if I ever need anything! 100% recommend!

Thank you for being as excited as I was about getting my car and making me feel like you had my back throughout the process. I felt like Craig was willing to go above and beyond.

Comment: My husband came into Snowy Mountain Motors towards the end of September. We are expecting a new addition to our family and he did not feel the Jeep that I had was suitable for a young growing family. He and Nik worked on picking the best car to fit our needs and that I would like. My husband brought the car to my work to let me check it out, as it was a surprise. We worked with Nik on trading in our Jeep for our new (2017) Ford Edge. I absolutely love this car. I feel very safe and confident driving it whenever I need to go, it is also so comfortable, it definitely suits are needs. Now comes the financing, we have had vehicle loans with a local credit union and love them, Nik sent off our credit information which we got back quickly. We did decide to put down $500, this was to be refunded by the warranty company I had with my Jeep. This is when we sat in with Jeff, I am always a little leery with warranty companies having been screwed over multiple times by them, he explained how we were going to cancel the previous policy and also told me about the warranty company they have. We cancelled our warranty and bought the warranty Snowy Mountain Motors has. Fast forward to a couple weeks ago I got a call asking about the refund check (I totally understand their concern they were holding a check for us and this is a money world they needed their down payment). Per Jeff I called the warranty company to see the hold up, apparently they don't issue refunds!! (Total opposite of what I was told when I bought the warranty for my Jeep). I emailed Jeff to let him know what was going on and he tried for two days to get a refund from them, which I really appreciated, he went the extra mile I have had a lot of things going on at home and the team at Snowy Mountain Motors was willing to help us in whatever way possible. Same outcome no refund, Jeff asked me to call Vickie about getting the down payment taken care of. I came in this Monday to bring in our down payment. They knew of my circumstances and were more than willing to work with me on getting the down payment paid. After my talk with Vickie and Nik on Monday I wanted to write a review. The staff and owner here went above and beyond for us and I greatly appreciate it!

My employer bought his first Ford last week from there he was satisfied on all parts of transaction.

Is nice that they rent cars. I didn't think anyone in town did. They are so helpful and friendly.

Everything went smoothly.

Best price, customer service, and best service department.... in the state of Montana !!! Thanks

I was looking at new vehicles. Originally I was looking for a Subaru Forrester. A jeep patriot popped up from these guys. I called them to inform them I would be out Tuesday. Nik pulled the keys for the weekend and held it for me until I arrived and test drove it. He did not push me. Lie to me. Did everything in his power to make sure I drove it home that day and sent a check to them a couple days later. The vehicle had oil changed. New tires. Under 15 k miles. Great price. The hour drive from Great Falls was definitely worth the service and this deal and one of the best customer experiences I've ever had!

Purchased a new truck from them. Low pressure, high service experience. Kind sales and finance people. Gave me a deal that was fair and didn't try to sell me anything extra that I didn't want. Would definitely purchase there again next time.

Purchased a new truck from them. Low pressure, high service experience. Kind sales and finance people. Gave me a deal that was fair and didn't try to sell me anything extra that I didn't want. Would definitely purchase there again next time.

All the guys that are working there are nice, Listen to what you're wanting, and take the time to explain whatever you need.

Comment: Nik is always easy to work with and wants our business. We live in Livingston and do business with only with Snowy Mountain.

I come from Billings to get my car serviced. Great people, reasonable price. Love that they don't try to sell me stuff that I don't need!

Everything was great, product is awesome, Ernie was very helpful, priced right.

Made buying my first vehicle a great expirence highly reccomend buying a vehicle from snowy mountain motors.

Excellent business to deal with, very professional staff! It's nice to deal with people that have your best interests at heart.

Craig was great to work with!!!!

Nik was very helpful and worked hard to get us the right vehicle and a good deal. He really went the extra mile. Tony was great to work with as well.

First Class! Easy to work with and very accommodating.

Excellent customer service and great people to work with.

Anonymous on Merchant Circle

a year ago

Anonymous on Merchant Circle

a year ago

Great service staff!

Our visit and purchase with you guys was excellent!!

Very flexible and amazing deals

Frank W.

more than a year ago

Frank W.

more than a year ago

Good overall experience staff friendly n helpful.

Scott S.

more than a year ago

Scott S.

more than a year ago

Nik was great to work with.

Brian F.

more than a year ago

Brian F.

more than a year ago

Small hometown atmosphere with great service

Laurie M.

more than a year ago

Laurie M.

more than a year ago

Nik is a good salesman. Honest and trustworthy.

Roxi F.

more than a year ago

Roxi F.

more than a year ago

Awesome Halloween trunk or treat guys my kids were very Happy! Thanks !

Darrell S

more than a year ago

Darrell S

more than a year ago

For the first time ever I felt like I have received a good deal from a car dealership until three days later when I found a pool of anti-freeze underneath the two year old pick up I just bought advise Nick Skiba of the situation and he told me to bring it in and they will fix it and they did with Nick and Ernie pallet service manager it got done properly and they even gave me a loaner for a pre-planned a camping trip I took while my vehicle was being repaired will recommend to anyone

Patrick M.

more than a year ago

Patrick M.

more than a year ago

Great place, very easy to deal with. Craig was a great salesman to work with.

Danyon R.

more than a year ago

Danyon R.

more than a year ago

NiK was Fantastic and really did his best to work with us! A++

Joni H.

more than a year ago

Joni H.

more than a year ago

Working with Nik and Jeff was a very pleasant experience. Jeff listened to our financial needs and didn't pressure us into a vehicle that was not within our budget.

Ron B.

more than a year ago

Ron B.

more than a year ago

Our experience at Snowy Mountain Motors was a good one. We felt that we were treated honestly and got a fair deal on the car we bought as well as a fair trade in on our old car. The next time we need to buy a vehicle we will definitely come on up.

Dale P.

more than a year ago

Dale P.

more than a year ago

Well pleased with personnel and performance.

Scott K

more than a year ago

Scott K

more than a year ago

Everyone loves to drive a new car But know one wants to deal with a car salesman. My thoughts have changed since I went to Snowy Mtn. Motors. Nik the salesman is just a super guy who you would invite to your next BBQ. No pushing no BS...Just a big smile and all the facts you can handle. Jeff the Money Guy....You Know the guy... The guy that tells you that you are getting the best deal in the world and spends so much time telling you that You forget why you are there...No not Jeff he just wants to be sure you are HAPPY. Very quick and easy....Thanks Guy.....You Made the Wife and I very HAPPY

Bill F.

more than a year ago

Bill F.

more than a year ago

This is the 3rd new truck that I have bought from Snowy Mountain Motors. The owner " Tony" is great to deal with and his staff are very attentive and listen to your concerns. Craig has sold me every vehicle and it is nice to see the same face year after year which says that Snowy Mountain takes care of it's staff and the staff take care of their customers. Craig and Jeff drove almost 250 miles one way to deliver my truck because I couldn't leave the job and I am a happy ford owner.

Jesse S

more than a year ago

Jesse S

more than a year ago

Their slogan of "You make the drive we make the deal" is right on! Nik Jeff and Tony did everything they could do to get us in a vehicle! If you want a honest car salesman just stop in or call and ask for Nik.

Melinda P.

more than a year ago

Melinda P.

more than a year ago

Absolutely the best experience. The team did a fantastic job to get me the best deal. It was a memorable experience for this 1st time car buyer. Please consider these folks 1st and you'll see why I will definitely be sticking with them for any of my vehicle needs.

Stan B.

more than a year ago

Stan B.

more than a year ago

Comment: Good product, good service, pleasant, no hassle, very helpful salesmanship from Nik, and a very competitive price. I shopped across several states and found no dealers that could match the price. Some were close but I really appreciate the good service at Snowy Mountain Motors, and I like to shop at home to support the community when I can. All in all a good buying experience for this happy customer.

Jim S.

more than a year ago

Jim S.

more than a year ago

A+ service, very personable, and detail oriented. Would highly recommend!

Kenzie W

more than a year ago

Kenzie W

more than a year ago

Awesome experience with Snowy Mountain. They made me feel like family while buying my jeep!

Justin J

more than a year ago

Justin J

more than a year ago

Great i purchased a dodge truck used from lewistown and a short time later the DPF went screwy.These guys were great it took a few times to get it back on track but not only did they fix it.They always gave me a 3/4 ton truck to use cause im a contractor and half the time they brought my truck back to me delivered! There was no hidden fees and never complained that they had to take a few tries at getting it worked out.A quality place with real life salesman that aren't pushing u into a bad experience. A special thanx to Ernie who is the service manager and just super at what he does and how he handles situations. I will always purchase and send any business i can to this place definitely 5 stars!

Jennifer M.

more than a year ago

Jennifer M.

more than a year ago

We went in today to look for a car, Nik was extremely kind and helpful. He helped us find a great car within our budget and went above and beyond in helping us, even going as far as picking us up at our home and letting us test drive a vehicle to the dealership because we did not have a car to get up there. This was our first time purchasing a car from a dealership and he was great at making us feel comfortable throughout the entire process. It was a great experience and we found an amazing car. I would highly recommend.

Melody L.

more than a year ago

Melody L.

more than a year ago

It was great working with Nik and Jeff. They make an excellent team; I completely trust them both which is important when making a big ticket decision. And....I love my new car. Perfect fit.

Scott D.

more than a year ago

Scott D.

more than a year ago

It is a pleasure working with all of you. I appreciate the service you provided me on my pickup as well as the loaner truck you allowed me. Enjoy all the pastries and the appreciation.

Lynde M.

more than a year ago

Lynde M.

more than a year ago

We were greeted immediately, all questions answered and those that weren't had a follow up phone call later that same day. We discussed inventory on the lot and also that available from other dealers to match exactly what we wanted. Received excellent value for trade in. It took us a week to decide and special thanks to Jeff Olson for a NO pressure experience. Also a huge thanks to Nik Scebba for the 'teaching' he provided us regarding all the options/specs on our new vehicle. We Highly Recommend Snowy Mtn Motors!

Randy H.

more than a year ago

Randy H.

more than a year ago

Very smooth transaction with great assistance from Nik and Jeff! Was particular pleased with the extra time Nik spent reviewing all the features of my new vehicle. A big thank you!

Jerry F.

more than a year ago

Jerry F.

more than a year ago

Nik and Jeff were great to work with. Snowy mountain can compete with the big city dealers.

Becky H.

more than a year ago

Becky H.

more than a year ago

This is my second truck I have bought from Snowy Mountain and I won't shop any where else! Love the small town customer service and made a new friend! Thanks Jeff!

Glenn O.

more than a year ago

Glenn O.

more than a year ago

I broke down in the middle of Nowhere and they delt with me via phone and email. Promptly put a deal together and delivered the vehicle to me , even though I was hours away from them. Well done guys.

Lisa F.

more than a year ago

Lisa F.

more than a year ago

Drove from Roundup, actually found a vehicle that checked all of our boxes. Financing was easy, no suprise fees or payment. Vance was not pushy and very personable. Got a hat!!!! Would recommended these guys any day! Great service
Click to view full testimonial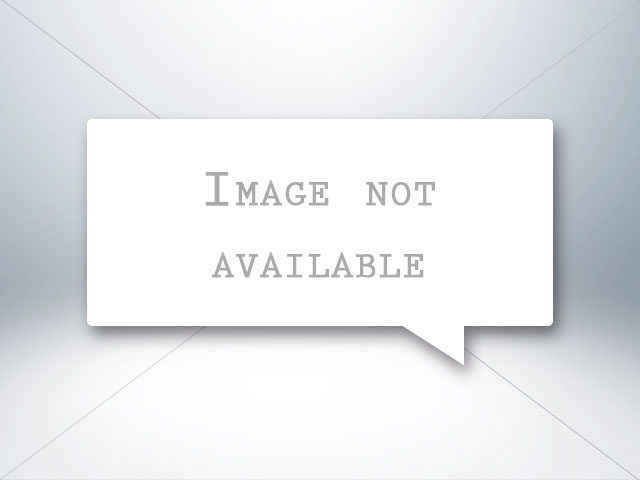 2 Photos
Click to enlarge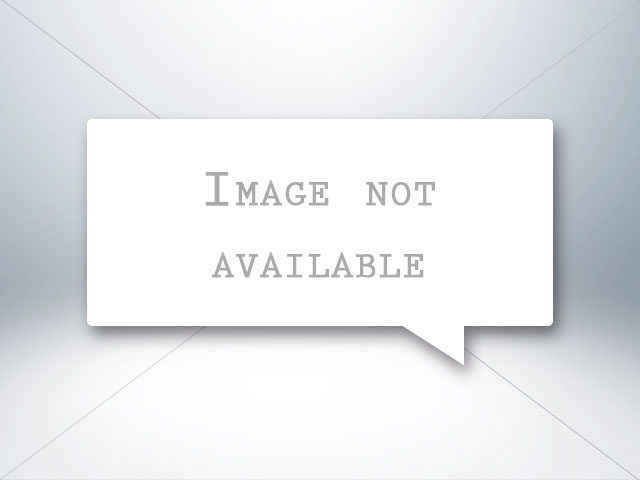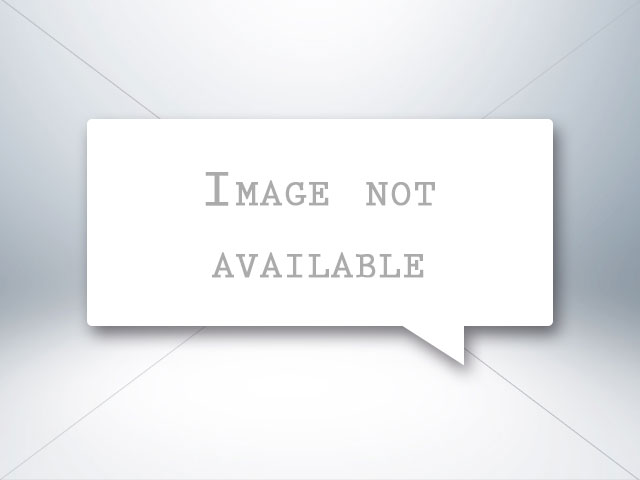 2005 Chrysler Town & Country
Year:
2005
Make:
Chrysler
Model:
Town & Country
Body Style:
4d Wagon LX
Exterior Color:
GOLD
Engine:
V6 3.3 Liter
Transmission:
Automatic
Mileage:
169,223
Stock #:
F17148B
VIN:
2C4GP44R55R519746
Actual mileage may vary,
Why bother with big-city high pressure sales 'professionals' in suits and ties when you can enjoy the relaxed atmosphere of our country dealership. You don't need to go out of state to SAVE BIG! We really mean it when we say: "You Make The Drive, We'll Make The Deal"

Snowy Mountain Motors offers the highest quality pre-owned cars which are OWNER TRADE-INS or late-model lease returns. EVERY VEHICLE MUST PASS our 28-point safety & reliability Used Vehicle Inspection test; We only keep the BEST, and ship the rest to the auction, ensuring you a good selection of pre-owned quality vehicles. Schedule a test drive today!
V6 3.3 Liter
Automatic
2WD
7-Passenger Seating
ABS (4-Wheel)
Air Bags: Dual Front
Air Conditioning
AM/FM Stereo
CD: Single Disc
Cruise Control
Power Door Locks
Power Steering
Power Windows
Privacy Glass
Roof Rack
Seat: Power Driver
Seats: Quad/Rear Bucket
Tilt Wheel
Wheels: Steel
Please Note:
The included equipment is based on the dealership's bookout process and manufacturer's default configuration for this particular vehicle's type (year/make/model/style) which may vary slightly from the actual vehicle in stock. See salesperson to verify accuracy prior to purchase.
ABS Brakes
Air Conditioning

Front air conditioning: Manual

Airbags

Driver Airbag: Yes
Passenger Airbag: Yes

Audio System

Antenna Type: Fixed
In-Dash CD: Single
Radio: AM/FM stereo
Total Number of Speakers: 4

Brakes

Front brakes: Ventilated disc

Child Safety
Colors

Fabric Type: Cloth
Fabric Type 2: Plastic
Fabric Type 4: Carpet
Roof type: Fixed roof

Comfort Features

Cargo area light: Cargo area light
Dash trim: Simulated wood
Floor mats: Carpet front and rear
Reading lights: Front
Shift knob trim: Plastic/rubber
Steering wheel trim: Plastic/vinyl

Convenience Features

Cargo net: Cargo net
Cruise control: Cruise control
Cruise controls on steering wheel: Cruise controls
Cupholders: Front and rear
Door pockets: Driver and passenger
Power steering: Power steering
Retained accessory power: Retained accessory power
Seatback storage: 2
Steering wheel: Tilt-adjustable
Under Seat Storage: Under seat storage

Dimensions

Aerodynamic Drag (CD): .35 cD
Front Leg Room: 40.6
Overall height: 68.9
Overall Length: 200.6
Rear track: 64.0
Wheelbase: 119.3

Doors

left rear passenger door type: Sliding
Rear door type: Liftgate

Drivetrain
Engine

Compression Ratio: 9.30 : 1
Displacement: 201 cu.in.
Engine Configuration: V
Horse Power: 180 hp
Max RPM: 5,000 RPM
Max Torque RPM: 4,000 RPM
Size: 3.3 L
Torque: 210 lb.-ft.
Total Valves: 12
Valve Gear: OHV
Vehicle Emissions: ULEV

Exterior Features
Fuel Consumption
Header

Doors: 4
Driven Wheels: Front-wheel
Fuel Type: Regular unleaded
Number of Cylinders: V-6
Trans Speeds - VA: 4
Trans Type - VA: Automatic
Transmission: Automatic

Headrests

Adjustable Front Headrests: Manual adjustable

Instrumentation

Clock: In-radio display
Low fuel level: Low fuel level

Lights

Headlights auto delay: Auto delay off

Locks

2-Stage unlocking: 2-stage unlocking
Power door locks: Remote power door locks

Mirrors

Driver mirror adjustment: Power remote
Heated driver mirror: Heated
Heated passenger mirror: Heated
Passenger mirror adjustment: Power remote
Vanity mirrors: Dual illuminated vanity mirrors

Rear Seats

Folding: Tumble forward
Type: Captain

Safety and Performance for CarsProd

Antilock Brakes: 4-wheel
Four-wheel antilock brakes: Four-wheel antilock brakes

Seatbelts

Seatbelt pretensioners: Front

Seats
Security

engine immobilizer: Engine immobilizer

Spare Tire

Mount Location: Underbody w/crankdown
Size: Compact

Spare Wheel
Suspension

Class: Regular
Front Spring Type: Coil
Front Stabilizer Bar: Regular
Front Suspension Classification: Independent
Front suspension type: Strut
Independent: Front
Rear Suspension Type: Leaf
stabilizer bar: Front

Third Row Seat
Tires

Diameter: 15.0
Prefix: P
Speed Rating: S
Type: AS
Width: 215 mm

Transmission

Automatic type: Automatic
Manual / automatic: Automatic
Number of speeds: 4

Truck Features

Bumpers: Body-colored
Door reinforcement: Side-impact door beam

Warranty

basic distance: 36,000 miles
basic months: 36 months
drivetrain distance: 70,000 miles

Weights and Capacities

Cargo capacity, rear seat down or removed: 54 cu.ft.
Curb weight: 4,068 lbs.
EPA interior volume: 163.5 cu.ft.
Fuel Capacity: 20.0 gal.
Ground clearance: 5.7
Manufacturer's 0-60mph acceleration time (seconds): 10.6 s
Payload: 1,513 lbs.
Turning radius: 19.7 '

Wheels

Rim Type: Black steel
Wheel Covers: Full wheel
Width: 6.5

Windows

Front wipers - intermittent: Variable intermittent
One-touch windows: 1
Power windows: Power windows
Privacy glass: Deep
Rear defogger: Rear defogger
Rear quarter windows: Wiper park
Rear wiper: Fixed interval
Please Note:
These features are based on the manufacturer's default configuration for this particular vehicle's type (year/make/model/style) which may vary slightly from the actual vehicle in stock. See salesperson to verify accuracy prior to purchase.
Doors:

4

Maximum Seating:

7

Body Style:

Passenger Van

Vehicle Size:

Mini

Epa Class:

2WD Minivans

Drive Type:

Front Wheel Drive

Displacement:

3.3 Liters

Block Configuration:

V

Cylinder Quantity:

6

Fuel Type:

Regular unleaded

Valve Quantity:

12

Compression Ratio:

9.3:1

Fuel Induction:

Sequential MPI

Horsepower:

180 @ 5000 RPM

Torque:

210 ft-lb @ 4000 RPM

Fuel Capacity:

20 Gallons

Epa Auto City:

19 MPG

Epa Auto Highway:

26 MPG

Height:

68.9 inches

Length:

200.6 inches

Width:

78.6 inches

Wheelbase:

119.3 inches

Curb Weight:

4068 lbs

Ground Clearance:

5.7 inches

Aerodynamic Drag:

0.35

Front Head Room:

39.6 inches

Rear Head Room:

39.6 inches

Front Hip Room:

57.2 inches

Rear Hip Room:

67.6 inches

Front Leg Room:

40.6 inches

Rear Leg Room:

37.5 inches

Front Shoulder Room:

62.9 inches

Rear Shoulder Room:

64.7 inches

Luggage Capacity:

20 cu ft

Cargo Capacity Max:

167.9 cu ft

Towing Capacity Max:

3700 lbs

Payload Max:

1513 lbs

Gross Vehicle Weight Max:

5600 lbs

Turning Circle:

39.4 ft

Acceleration:

10.57 sec (0-60 mph)

Passenger Crash Grade:

Good (NHTSA)

Driver Crash Grade:

Good (NHTSA)

Rollover Resistance Rating:

Good (NHTSA)

Where Built:

Fenton, MO
Please Note:
These technical specifications are based on the manufacturer's default configuration for this particular vehicle's type (year/make/model/style) which may vary slightly from the actual vehicle in stock. See salesperson to verify accuracy prior to purchase.
Estimated Monthly Payments
Disclaimer:
This is a guide only. See salesperson for additional information. All vehicles subject to prior sale. The dealership, nor ProMax assume any responsibility for the accuracy of the values, sale price, rebate(s), interest rates, terms, monthly payment, equipment, mileage, or for any errors or omissions of the dealership, or ProMax Please verify all information for accuracy prior to purchase.